To get the parallactic angle for an HET observation try the HET LRS2 Position Angle Calculator .

The Theory

Because the HET has a fixed elevation of 55°, and a tracking radius of 8.4&deg, it can only observe objects that fall within a certain zenith distance. This means that the air mass with the tracker centered will always be 1.222. Translating to astronomical coordinates, we derive the following target accessibility locus on the sky: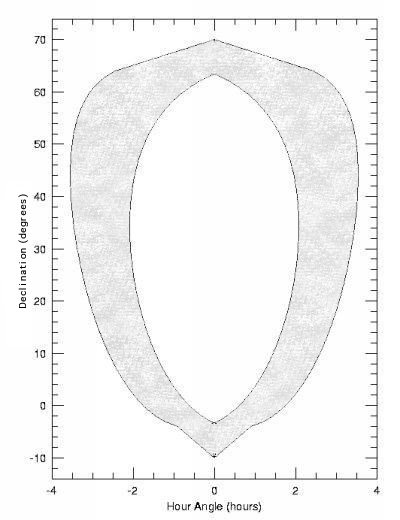 Objects are available within the region between the inner and outer limiting altitude curves. The maximum track time occurs at a declination of 63°. The length of time a given object can be observed varies with declination and telescope azimuth. The following figure shows the maximum time that can be spent on an object at a given declination with the telescope at the optimal azimuth: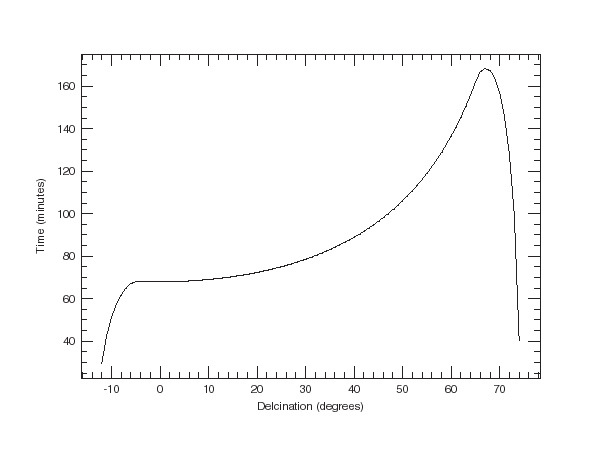 ---
The plot below shows the relationship between the target object declination and the optimal Azimuth which the object should be observed.
---
Using the optimal Az from above one can calculate the parallactic angle for the center of track that will be held during an observation (so that the angle on the sky is held constant).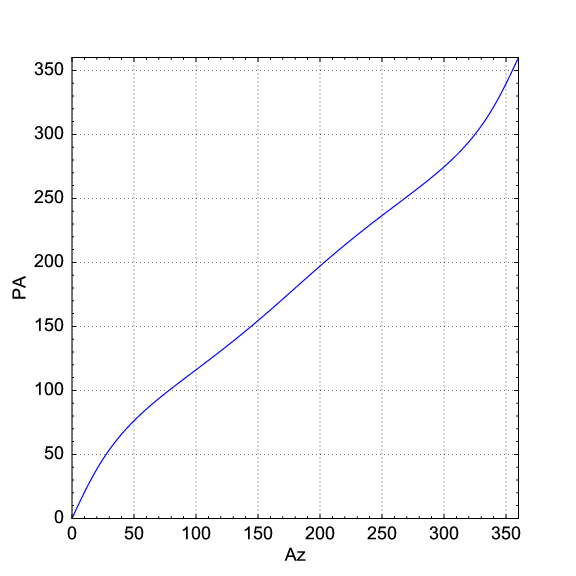 ---